Administrator
Staff member
i can register the same using zoiper softphone outside network, but with webcall server-5 its not getting registered...
We still cannot register on your SIP PBX with any third party sofphone including Zoiper5: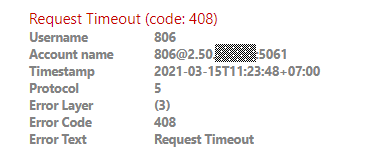 There is no response from your SIP PBX to oure REGISTER request.
In dashboard i removed the mentioned lines and copied the flahphoner.js locally its working fine in the web browser , but in dashboard giving error as attached
You must open the dashboard page via HTTPS, not HTTP. WebRTC will not work via HTTP.
Also, you should place the script
flashphoner.js
to your local web server, and open both test page and test script from the same addrees to prevent CORS issue: