Hi,
I'm working on using the Unity render Streaming Package to stream a real time feed of an application running on a server.
In the documentation they say that is possible to connect to a SFU server in order to have more User connected.
My question is : Can Flashphoner be used in that case ?
Here is my setting for the URL signaling.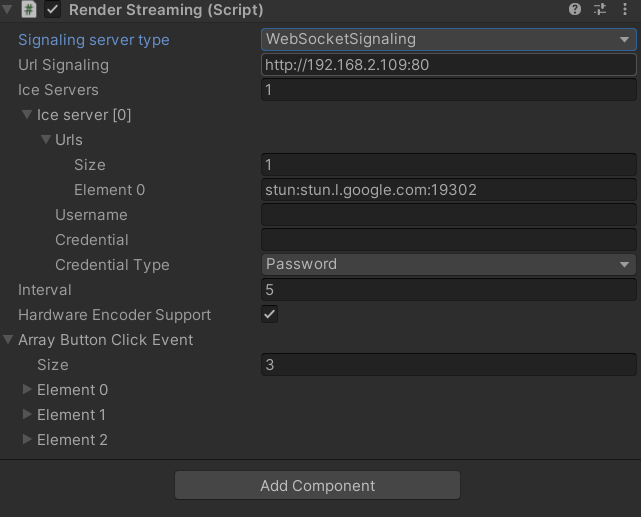 If it is working how should I setup unity?
I don't understand how I can publish here without having to provide a room ID.
Let me know if this is possible.
Thanks.
Michel